In the process of changing out my stock disc brakes (below).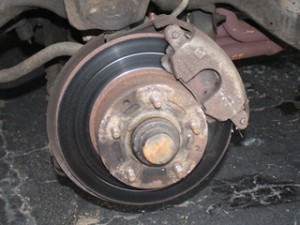 With my new brakes from Jegs (below).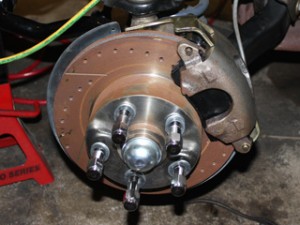 I had a little glitch by stripping one of the with the Wheel Studs, NO-REPLACEMENT PARTS.
The brake set that I purchased from Jegs was http://www.jegs.com/i/Right+Stuff/965/AFXDC01CSX/10002/-1.
Right Stuff Detailing, this is a local Columbus company but they didn't even know what studs they came with. Turns out the studs they came with don't exist, my guess is they were from China and they re-tooled the blank with a 7/16″ thread and just threw them on there. The stud had a V752 on the head. (Updated see below).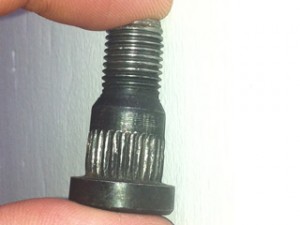 The replacement stud that I found which was the closest match is a NAPA 6413210.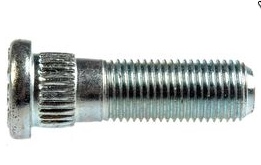 Now because this is an M12-1.25 vs. 7/16-20, I had to buy some new lugs.
UPDATE!
I just spoke with Jason from Right Stuff and he said they have a part number for this, it's WS04.